Welcome to the website of the Nne Enyemaka Parish in Umuaka, Imo State, Nigeria. Nne Enyemaka is Igbo for "Our Lady of Perpetual Help". The parish is a personal parish in the Catholic diocese of Orlu and was inaugurated by the current Bishop, His Lordship Augustine T. Ukwuoma. The particular charism of the parish is to comply with the extraordinary form of the Latin Rite of liturgical worship. The parish is administered by the Priestly Fraternity of Saint Peter (FSSP www.fssp.org).
You can help this Missionary Apostolate of The Priestly Fraternity of Saint Peter in Nigeria: Your donations are used exclusively for the development of the Nne Enyemaka Shrine, and in particular for the construction of the church, the establishment of infrastructure (water, electricity), the support of the priests, liturgical supplies (the supply of Mass wine and candles is very insufficient and critical), summer camps for children.
Hopefully this website gives you an insight into life at our parish.
Here is a sketch of the church which we are currently building. For more information, visit the page on the Construction of a Traditional Church.
PRIESTLY ORDINATIONS
Reverend Mr. Charles Ike
of the Priestly Fraternity of St. Peter
will be ordained by His Lordship, Gregory Ochiaga, Bishop-emeritus of Orlu Diocese
on the Feast of the Assumption of our Lady
August 15, 2017.
This will be the first Priestly Ordination in the Extraordinary Form in Nigeria in over 50 years!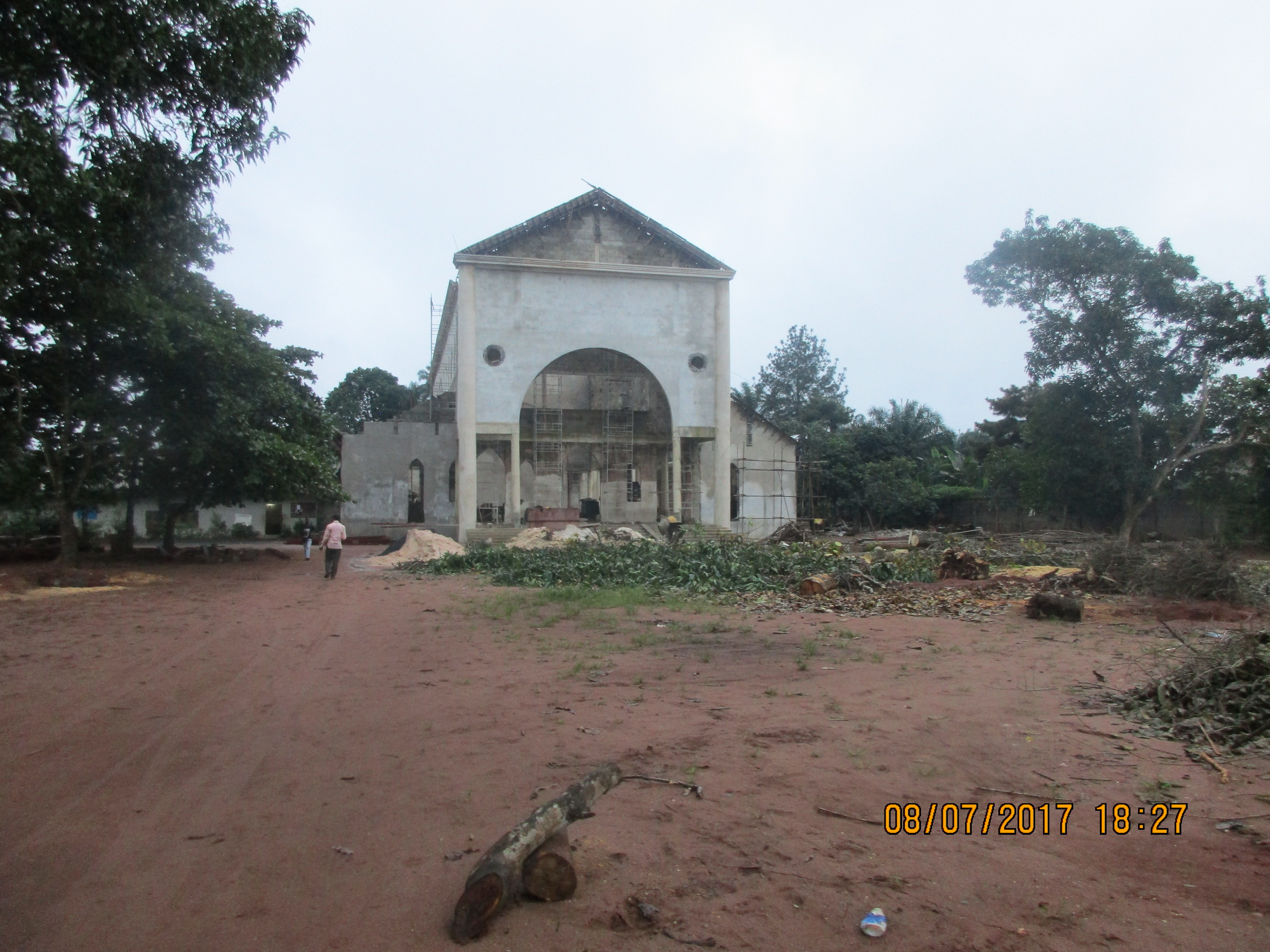 Church Construction as of August 7, 2017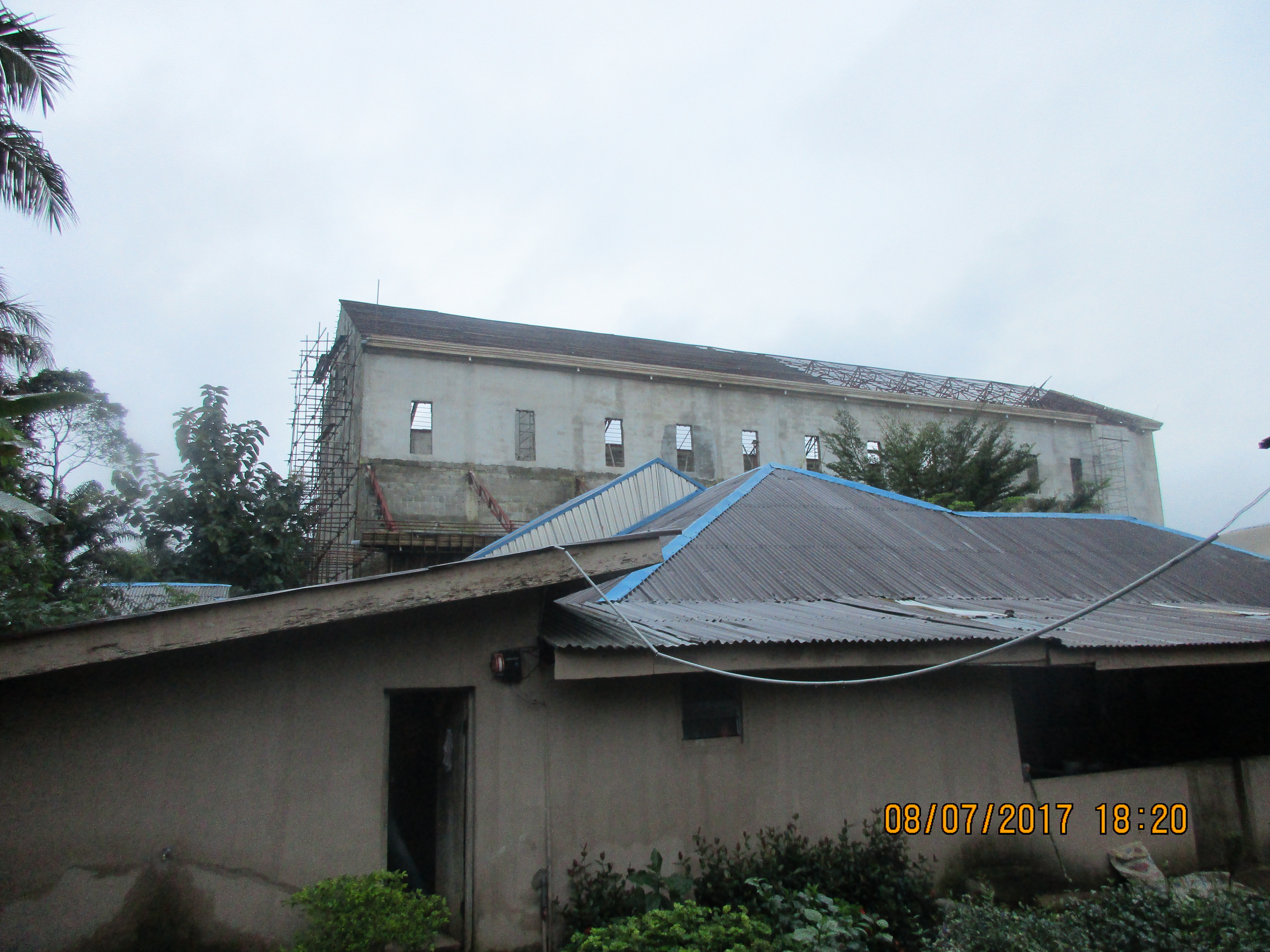 From the side (notice the roof is being installed past halfway of the gospel side)